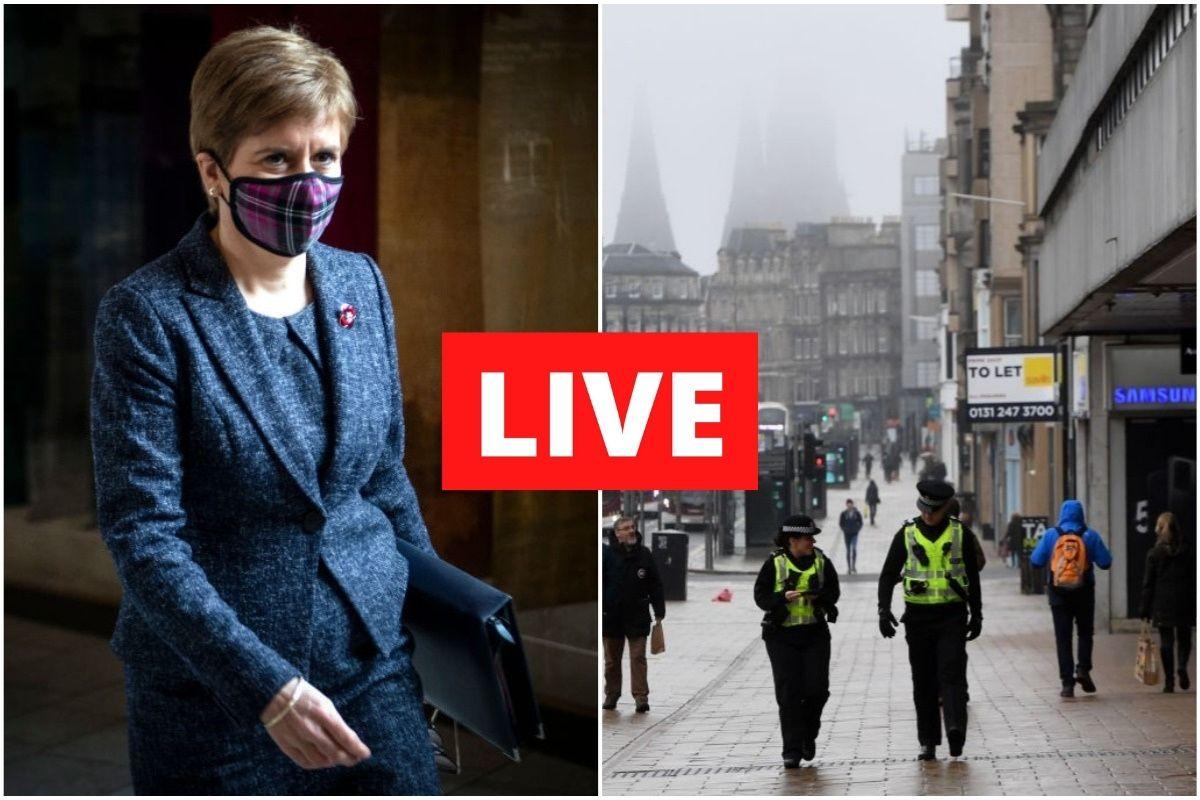 Last updated: Monday, 07 December, 2020, 10:28
John Swinney urged to 'end uncertainty' over Highers
Level 4 restrictions to be lifted on Friday
5 deaths reported on Sunday
643 new cases of Covid-19 confirmed on Sunday
Coronavirus briefing
First Minister Nicola Sturgeon will hold a coronavirus briefing at 12.15pm with Health Secretary Jeane Freeman and interim chief medical officer Dr Gregor Smith.
Plans in place in case of medicine shortages from no-deal Brexit, says Russell
An alert system has been set up in case a no-deal Brexit causes shortages in medicine supply, Constitution Secretary Michael Russell has said.
Talks with health boards are ongoing to make sure they are prepared for any disruption, he added.
Mr Russell also said it was "inconceivable" that the SNP would vote for any Bexit deal in the House of Commons, despite saying the UK Government should come to an arrangement with the EU for the future beyond the transition period.
Speaking on the BBC's Good Morning Scotland, the Constitution Secretary said the Scottish Government was discussing its no-deal planning for a third time.
He said: "We have put in place something called medicine supply alert notices which will flag up if there are any shortages coming down the track, and we'll be able to address those.
"We're working with the health boards and others on resilience and indeed there is another event this week."
Mr Russell said he would outline further issues of Brexit preparedness in a statement to Holyrood on Tuesday.
Swinney urged to 'end the uncertainty' and cancel Scottish Highers
John Swinney is being urged to "end the uncertainty" over Highers and Advanced Highers and cancel Scotland's exams diet in full next year.
The Education Secretary is expected to update MSPs on his plans this coming week, amid growing calls for a decision to be made on the issue before Christmas.
The latest coronavirus figures for Scotland
Jeane Freeman confirms Level 4 restrictions will be lifted on Friday
Health Secretary Jeane Freeman has reconfirmed that 11 health board areas across Scotland will be downgraded from the highest level of restrictions on Friday.