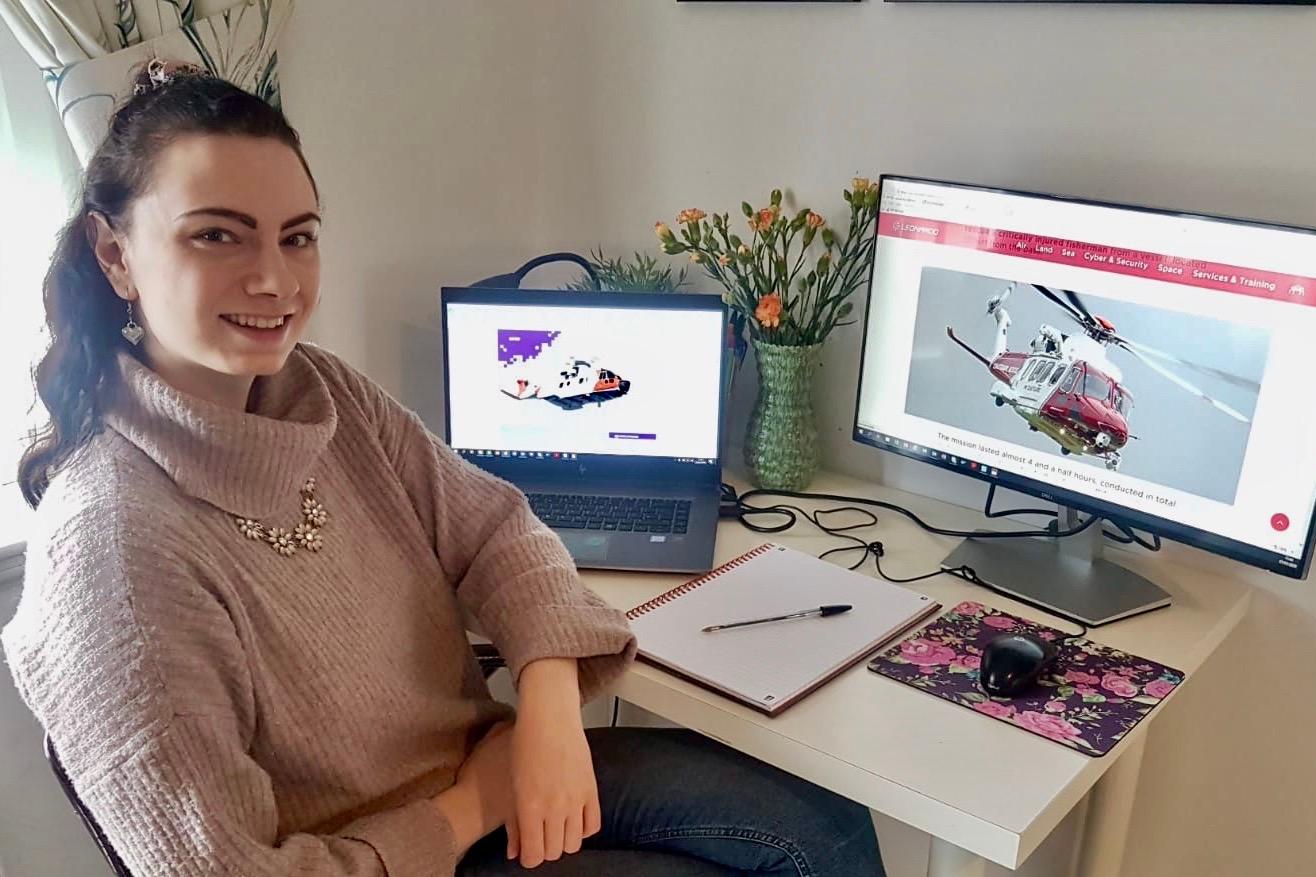 Anna Hart at work
The aerospace engineering company already has a healthy early careers population, with graduates currently representing 5.91% of their engineering workforce, exceeding the target of the Five per cent Club of which they are a member. The Five per cent Club is a national campaign committed to ensuring that at least five per cent of the UK's workforce consists of apprentices, graduates, or sponsored students on structured programmes within the next five years.
The company, which employs more than 7000 people at its UK sites, which include Basildon, Bristol, Edinburgh, Luton, Southampton and Yeovil, is also seeking to grow its population of experienced engineers to work on their long-term programmes, with vacancies available in all engineering disciplines across the country.
In the past year alone, Leonardo has seen an increase in its national engineering population of 4.83 per cent. All of these statistics would seem to confirm that both the current and next generation of engineers have confidence in the company's future prospects.
Despite the pandemic, Leonardo has remained buoyant and has not furloughed any employees with most set up to work from home, including Edinburgh graduate electronics engineer Anna Hart, who is in the first year of her programme at Leonardo.
Anna was recently announced as a winner of the Electronics Weekly 'Bright Sparks' Award, which recognises the talent of some of the brightest young electronics engineers working in the UK today.
She graduated from Edinburgh University with a MEng in Electronics and Electrical Engineering and believes the reason Leonardo is becoming an increasingly popular destination for graduates is the breadth of learning opportunities available on the graduate programme, covering everything from software engineering, to project management and manufacturing environments.
Anna said: "I had a couple of friends who did summer placements with Leonardo while I was at university, so I looked into their graduate programme and saw that they use advanced technology that really is on the cutting edge.
"Before that I didn't know that the aerospace industry was even an option for me, as I assumed you had to study an aerospace engineering discipline first."
She added: "If you have an engineering, maths or physics degree then you should think about applying. You don't need to worry if you don't have specific experience, as they will teach you everything you need to know on the job. I never thought I could work on technology that is used on Coastguard search and rescue helicopters."