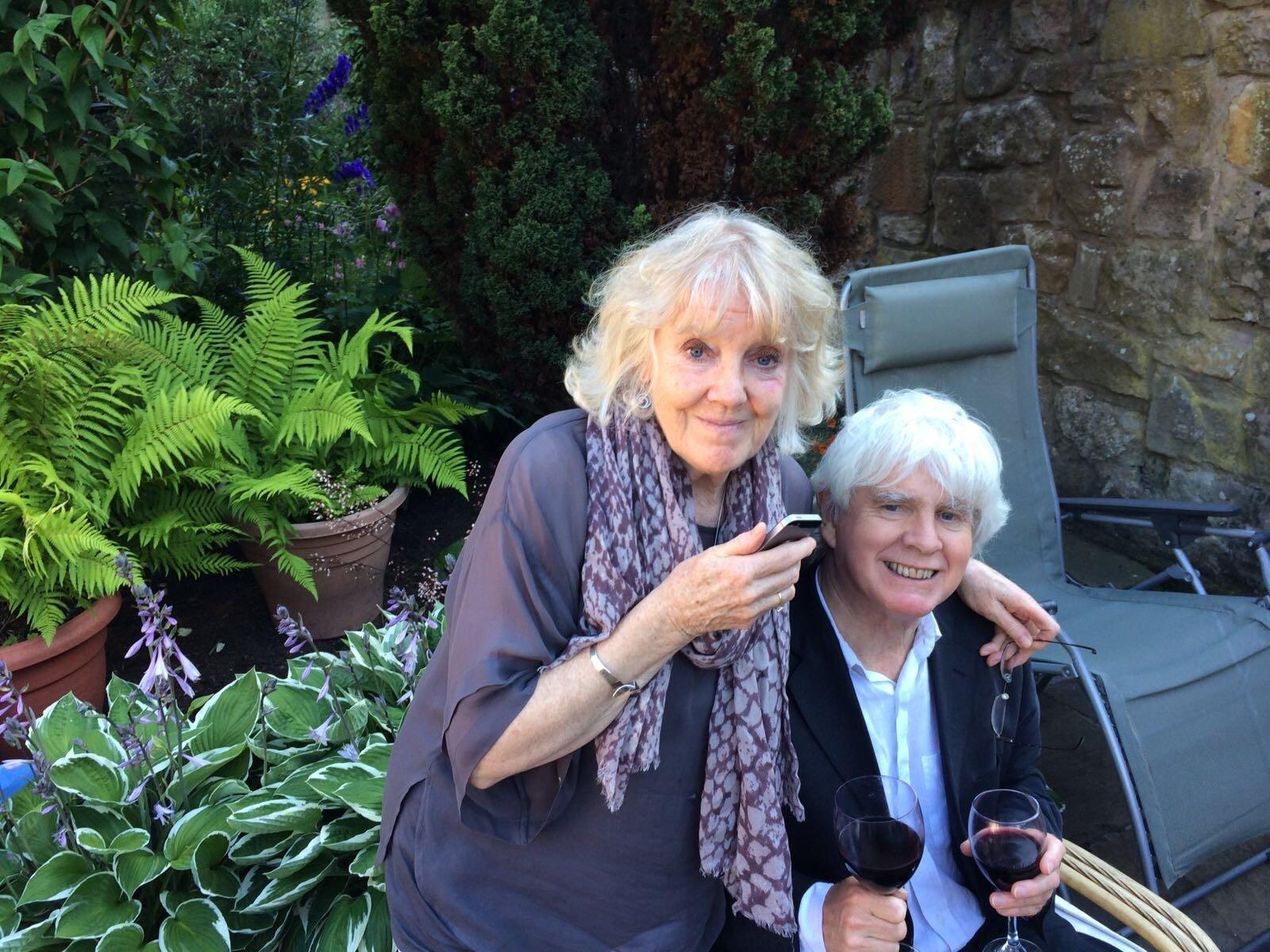 The good Samaritans who stepped in 45 years ago have been found thanks to News readers
Yesterday, we told how Tel Aviv couple Eitan and Sima Ravid were desperate to track down two Good Samaritans from the Capital who kindly gave them shelter back in August 1975.
But, with little more than one of their host's first names and a grainy piece of hand-held footage showing the couple and their Morningside flat to go on, chances of a swift reunion seemed rather unlikely.
Now, thanks to their seventies saviours picking up a copy of the Evening News, the pair have the opportunity to relive their memories.
The couple in 1975
Forty-five years ago, Eitan, now 76, and Sima, 75, who was then in the early stages of her pregnancy, had been looking for somewhere to spend the night during their trip to the city.
The couple had been walking around Morningside trying to find a B&B and flagged down a car to ask whether there was any accommodation nearby when Bill and Linda Forbes stepped out and offered up their own flat.
Mrs Forbes, now 72, said: "There was a violent storm that night and she looked very ill so we thought that rather than let them spend ages looking for somewhere, it would be best for them to just come with us."
They spent the night together eating, sharing stories and enjoying each other's company in the one bedroom flat which had a spare bed in the kitchen for the guests to sleep in.
The Forbes had only moved into their Belhaven Terrace flat a year before and moved out a year after, which meant that they were unable to receive the letters and the gift which the Ravids had sent to them.
Meanwhile, the Ravids were having trouble remembering all the details from their trip with only some vintage footage and Bill's first name to go on during their search.
During the recent storms, the Forbes had been reminded of that fateful summer night but had no way of contacting their Israeli friends after parting ways.
Mrs Forbes added: "We were absolutely delighted to see the article in the paper this morning. Despite only spending 24 hours together, we remember really enjoying their company and remember them as very interesting and lovely people."
The four have now reunited via video call with plans to settle down for a more in-depth Zoom tomorrow where the Ravids may also introduce their daughter who they were expecting in 1975 and is now 44.
Mr Ravid said: "We are so overwhelmed! We spoke about the history of the trip and exchanged emails. They were so excited and we laughed a lot, which tends to happen when you vomit all over the place."
They also have plans to get together in person in the future once the coronavirus pandemic has died down and "if it is the right time".
Mr Forbes said: "It was wonderful to talk to Eitan and Sima after all those years, having just spoken about them during the recent thunderstorm. We are looking forward to a Zoom call tomorrow.
"They are a very likeable couple."