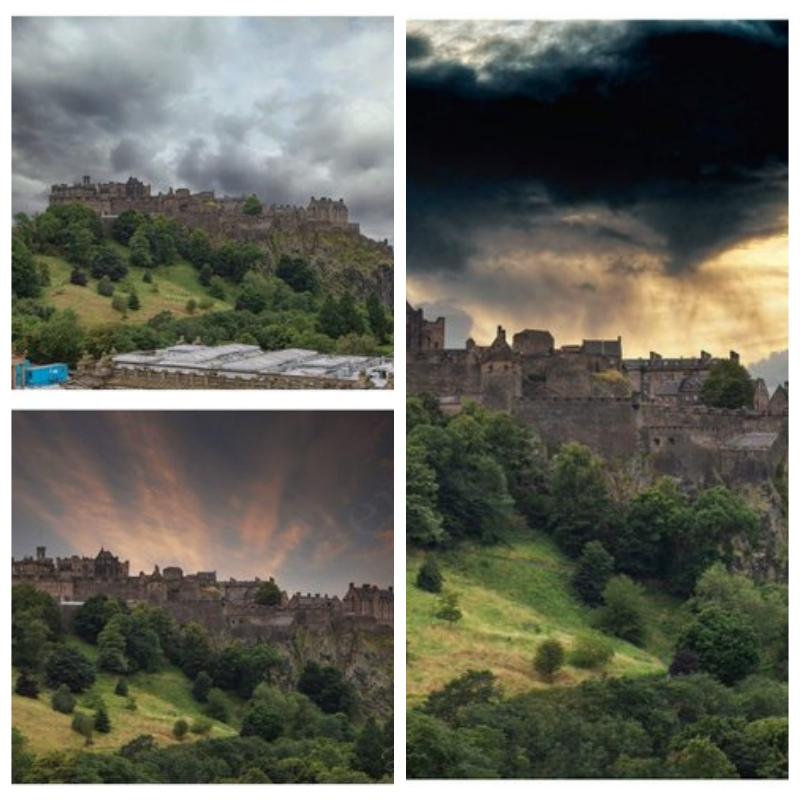 It wasn't quite four seasons in a day, but images taken by a local photographer at the weekend show just how quickly the weather in Edinburgh can change.
The images were taken by local snapper Dave Cullen within two hours of one another while he was waiting for the Red Arrows air display over the city to celebrate the 75th anniversary of Victory over Japan Day.
The event was cancelled on Saturday morning due to thick clouds and poor visibility above the Capital – but Dave still managed to get some truly amazing photographs.
These pictures show how diverse the weather in Edinburgh can be. Photo: Dave Cullen.
He explained: "I was waiting for The Red Arrows for the VJ flyover at a vantage spot, when I was aware of the changing weather conditions.
"I took a couple of shots before the flyover, which was subsequently cancelled.
"I waited around for a bit and took a couple more shots as the weather changed."
Dave's stunning images will now be put up for sale, with proceeds going to CHAS and Royal Hospital for Sick Children in memory of his daughter, Charlotte, who passed away last month at the age of 13.