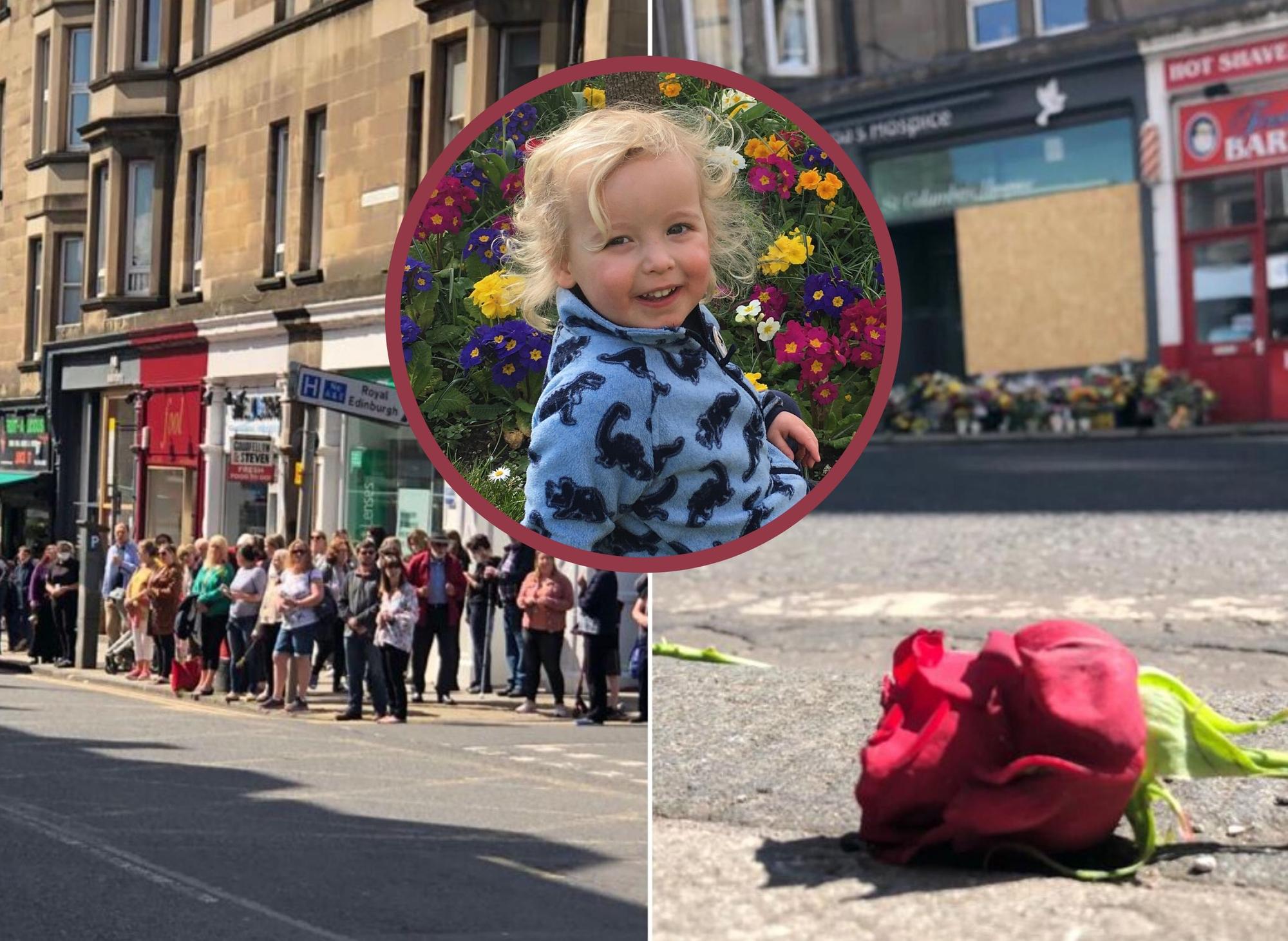 Dozens of mourners have lined Morningside Road to say to say goodbye to three-year-old Xander Irvine who was tragically killed in a crash on Morningside Road on Tuesday 30 June.
Red roses lined the street ahead of Xander's funeral cortege passing through at around 11:10am on Thursday morning on route to a private service at Morningside Cemetery.
Those paying their respects were also handed a red ross to lay atop the bonnet of the hearse as Xander passed through the street.
Dozens of locals showed up on Morningside Road to say goodbye to the Edinburgh toddler
The toddler who was described as a 'happy, bubbly, intelligent little boy' was seen to be carried in a small white coffin.
At the site of the crash at St Columba's Hospice charity shop, piles of flowers, notes of condolences and toys had been left by locals and businesses in the area which will be moved to the cemetery after the funeral.
On June 30, Xander and his 37-year-old mother Victoria were out on a walk on Morningside Road when they were both struck by a car which mounted the pavement and crashed into a shop front.
Both were taken to hospital however Xander suffered fatal injuries. The 91-year-old driver of the red Kia motor was uninjured.
Roses lined the streets and were laid on the bonnet of the hearse
A fundraiser set up for the family of the toddler has seen donations of more than £25,000 flood in.
Should any members of the public wish to make donations they can do so to the GoFundMe page where Victoria and Paul will choose a charity to donate to to help those in need.