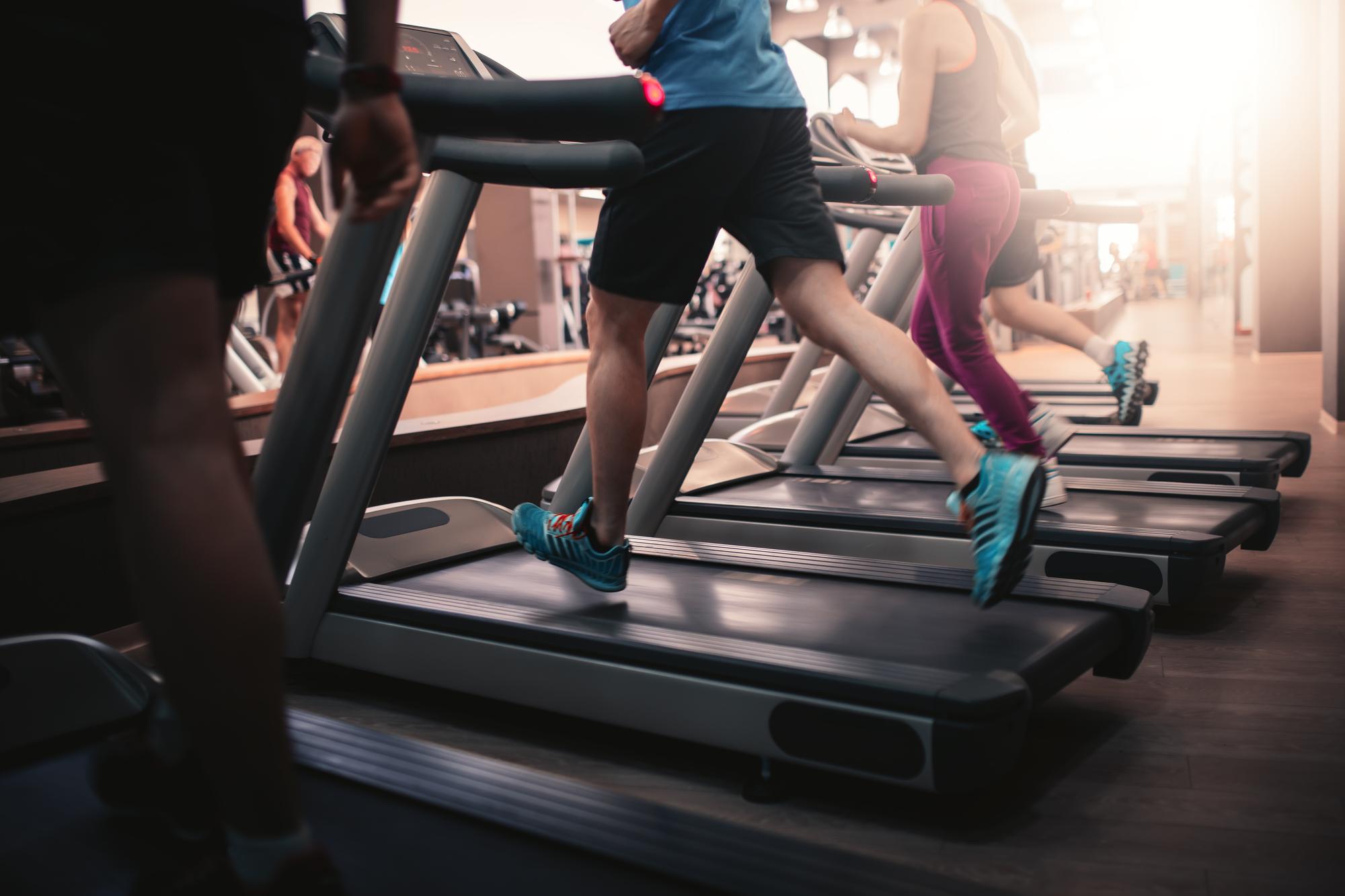 Scotland has started to ease lockdown restrictions, including more outdoor activity now being permitted.
But if you're keen to get back in the gym, when could they open?
Here's what you need to know.
With the UK still under lockdown, many are wondering when shops, hairdressers, pubs and gyms could begin to reopen again, after restrictions were put in place on 23 March (Photo: Shutterstock)
While Scotland has now moved into phase two of the lockdown route map, the opening of gyms is still relegated to phase three.
The route map states that in phase three, "gyms [can] open subject to physical distancing and hygiene measures".
In her speech discussing the move into phase two, issued on 18 June, First Minister Nicola Sturgeon said: "There is emerging evidence that places such as pubs, restaurants and gyms can be hotspots for transmission.
"It is important that we better understand this evidence, and what further mitigation might be necessary to protect people in such spaces, before we permit them to open."
In phase two however, outdoor sports courts can re-open, as well as professional sport as well.
When will phase three begin?
Ms Sturgeon announced on Wednesday (24 June) that she hopes phase three will begin on 9 July, after the review from the Scottish Government, which is held every three weeks as a minimum.
This phase will include a significant number of changes as more of the economy is opened up, and restrictions on seeing family and friends become more relaxed.
People will be able to meet with more than one household indoors, with physical distancing and hygiene measures in place from 10 July. Households will also be able to meet more people outdoors, and the extended household model will see an expansion.
Travel beyond your local area for leisure and exercise purposes will also be allowed, with the five mile limit no longer in place from 3 July.
Although children were initially expected to return to school under a blended model of part-time in school teaching, part-time in home learning, the Scottish Government now believes that children will be able to return to school full-time in August.
Universities and colleges are currently expected to return in phases, combining remote learning with limited on campus learning.
Childcare providers are to reopen in phase three, subject to public health measures, with available capacity prioritised to support key worker childcare, early learning and childcare entitlement, and children in need.
Remote working will remain the default position for those who can, but indoor office workplaces, including contact centres, can reopen with physical distancing once guidance has been agreed.
Non-essential shops with entrances and exits to the outside opened on 29 June, but non-essential shops in indoor shopping malls will be permitted to reopen from 13 July, with physical distancing.
Pubs and restaurants can also reopen indoor spaces on 15 July, with personal retail services, including hairdressers, also allowed to open fro 15 July, with appropriate distancing and hygiene measures.
Museums, galleries, cinemas and libraries can reopen on 15 July.
'Provide a safe environment for the future'
Health club chain PureGym previously said that it is now working out how its facilities could be laid out to allow for social distancing, alongside capping member numbers.
PureGym CEO Humphrey Cobbold, told BBC Radio 4's Today Programme that the chain was working to upgrade hygiene and sanitation procedures in order to "provide a safe environment for the future."
However, Mr Cobbold added that gyms will only be re-opened when permitted to do so by the government.
He said: "The right approach is a considered and careful opening, we will probably, when permitted by government, start by opening half a dozen sites and then expand from there when we're confident that we have a model that's safe and secure for members for the future."
The PureGym website states: "We've redefined our cleaning and safety standards and will be ready to reopen as soon as we are allowed to do so. At the moment we do not have a date from the government on when we will reopen our gyms in England, Scotland and Wales."
Fitness studio Barry's Bootcamp also released a statement saying the company is "unsure when we will be reopening but will continue to closely follow the advice of the government and local authorities". They are currently offering virtual workouts for members.
Virgin Active will also inform customers when it will reopen clubs "once it is safe to do so based on government advice".
Gym members could also be asked to frequently wash their hands during visits.