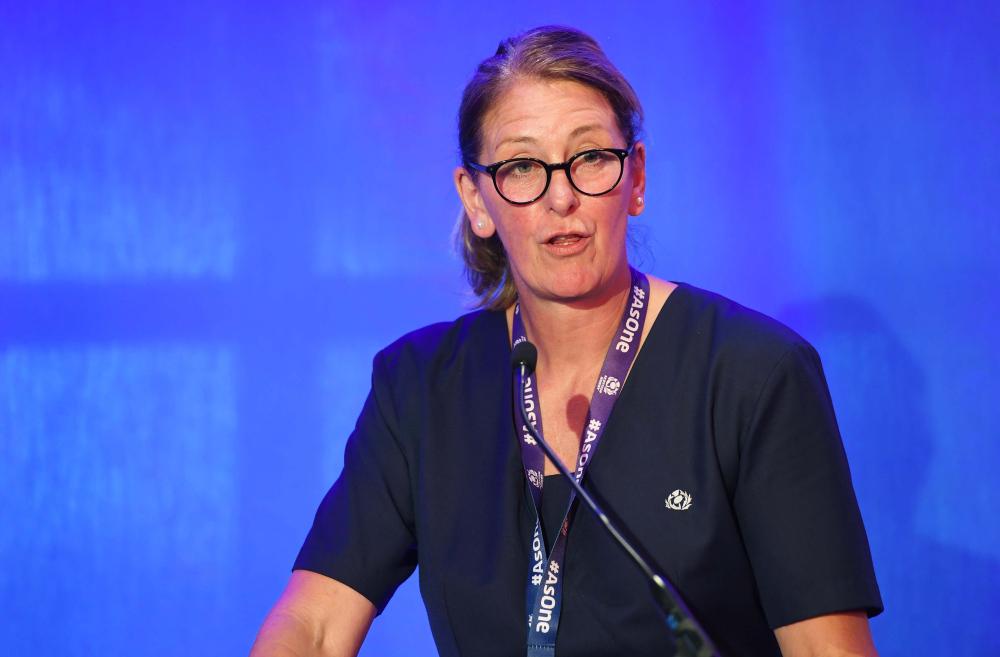 Dee Bradbury took office in the summer of 2018. Photograph: SRU/SNS
Scottish Rugby Union president Dee Bradbury has left hospital and is isolating at home as she recovers a cardiac arrest.
Bradbury, who is the mother of Edinburgh and Scotland forward Magnus, became the first female president of a top-tier rugby nation when she took on the post in August 2018. Her term finishes this summer.
She posted a short message on Twitter last night which said: "Finally back home after my cardiac arrest. Scary. Firmly in isolation"
The former police officer from Oban became ill two weeks ago with her family asking at that time for her privacy to be respected.